LEARNING PROGRAMS
Hexcellence™ Learning Programs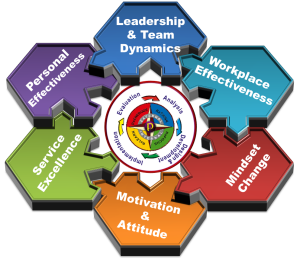 Our Training Interventions
We are committed to working together with our clients as partners in managing the change process to discover new solutions for transforming challenges into performance through our high-content and customized learning programs of international acceptance that consistently deliver results with rave reviews.
Our Hexcellence™ Learning Programs and unique training interventions profoundly impact individual's effectiveness and help them achieve breakthrough improvements in performance, productivity, and ultimately, organizational competitiveness. We help to grow the individuals who will grow their organization way into the future.
We deliver sustainable results through our unique learning methodology anchored on our strategic Hexcellence™ Model, assessments and other sustainability tools to reinforce learning experience necessary for achieving breakthrough results.