Principal Trainer
POH, Teck Lim
Principal Trainer-Coach
Who is Poh Teck Lim
Poh is an internationally recognized inspirational speaker, trainer-coach, facilitator and conference presenter who has risen to be one of the leading authorities on human excellence since 1992. He is the author of the highly acclaimed and successful book, Mindful Challenges towards Peak Performance and the former radio host of Mindful Motivational Moments radio show for over a year.
An active social volunteer, Poh received his Degree in Master of Business Administration from University of Durham, U.K. and Diploma in Marketing from the Chartered Institute of Marketing, U.K. He is qualified as a curriculum developer, trainer and assessor with the Advanced Certificate in Training and Assessment (ACTA).
His special awards and recognition include "Bentara Bintang Sarawak" (B.B.S.) – (Order of the Star of Sarawak – Herald) conferred by the State of Sarawak, "Youth of the Nation" Award by Ministry of Youth and Sports Malaysia; "Outstanding Chapter President of the World" by Junior Chamber International, USA and listed in the "International Who's Who of Professionals".
As a global speaker, trainer-coach and facilitator

Poh is highly regarded as a dynamic Trainer-Coach for his POSitive energy, enthusiasm and expertise in human excellence. He approaches performance intervention through an integrated approach which is practical, actionable, life-relevant, competency based and results-oriented.
Utilizing powerful delivery and newly emerging insights that resonate at an emotional level, Poh's customized presentations are packed with innovative ideas, timeless principles, actionable strategies, inspiring stories and personal experiences.
By focusing on such topics as leadership, personal effectiveness, mindset transformation, motivation, service excellence, communications and change mastery, he not only show people what to do, but more importantly coach them how to think and expand their vision of possibilities in maximizing their potential.
Poh believes that individuals can achieve breakthroughs and sustainable performance if they know how to master their life's philosophy and when they feel that they are growing as individuals, ultimately they will be able to help grow their organization way into future.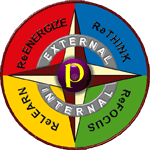 Creator of Hex
cellen
ce
™ 
Creator of the Hexcellence™ Model as a framework of thinking and as a template for transforming challenges into performance.
Designed and developed a series of Hexcellence™ Learning Programs delivered internationally.
New Insights, Fresh Strategies and Actionable Ideas that will Impact Your Workforce's Effectiveness in Driving Organizational Competitiveness!